*Update*
Infos zur Pressekonferenz (Twitter)
- Rob ist sehr interessiert an der Zirkuswelt, auch wenn er sich selbst nur zum Ticketverkaufen einsetzen würde...ich glaube das wäre ne super Investition für den Zirkus *lol*
- Rob wurde außerdem gefragt, ob er je eine Beziehung verstecken musst...seine Anwort: Nein.
20thCFoxSp
First question for Rob: If Edward wanted to break away from accepting this role. He answers that it was simply a challenge! really the
whole team is delighted to have worked with animals
!! Especially with the elephant Tai ... :)Robert Pattinson is very interested in the circus city and its ways of promoting .. although
Pattinson joked that he believes would only be able to sell tickets
. They ask Rob if in real life
he's ever had to hide a relationship" "He answers no!!
Reese Witherspoon talks about the wonderful costumes and hairstyles in the movie. Rob will answer on whether he wants to start a family or not in real life.
Rob
said he
never felt right for the part of handsome guy until he did Twilight
. He jokes that he's marrying an older rich woman, so he can teach tennis classes, drink with his friends, and backpack with his baby. PressCon is over.
@tiooscar
Reese talked about her hairstyle being like that of Jean Harlow's, said she could have been a clown at the circus.
Rob says that being able to play a human instead of a vampire has been a relief
. Christoph says that asking how it is working w/animals is like asking how it is to work with humans, they are all different.
via
source
Die findet nämlich gerade (seit 14 Uhr) statt...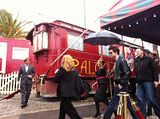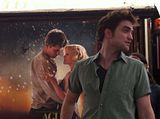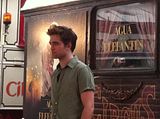 via
source